Good Morning!
On Monday I shared some Christmas Tree Decorations for
J&C CREATIONS BLOG
in a Silver & Red theme so for today's post the decoration is in a Gold Scheme!
To create the decoration use the Tim Holtz Die 'Winter Wonder' to cut out the image of the snowman from some Grunge Board and Design Paper. I recommend using the Grunge Board just to help make the decoration sturdier. After you have done this glue the snowman made out of the Design Paper on top of the other, leave to set and then using the '25' die from the Movers & Shapers Die 'Mini Reindeer & 25' cut out the lower part of the snowman.
Ink around the edges in 'Old Paper' and 'Brushed Corduroy' just to add some more colour. Using a Crop -A - Dile punch a hole through the top, add an eyelet and thread through some ribbon. Decorate the snowman with some adhesive snowflakes, flowers, dew drops and a strip of ribbon to form a scarf.
Once your happy with your snowman glue it onto a Gold Snowflake.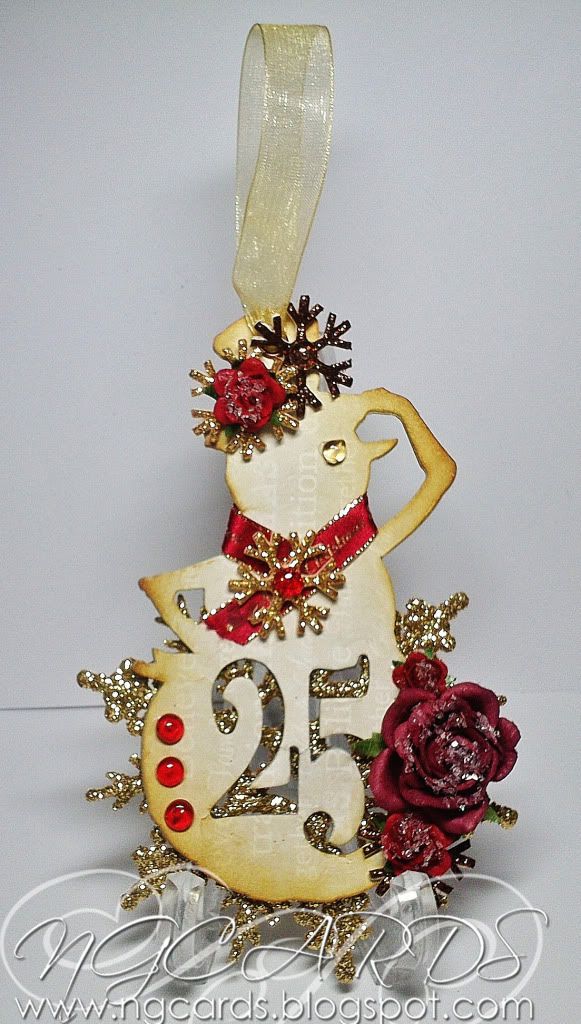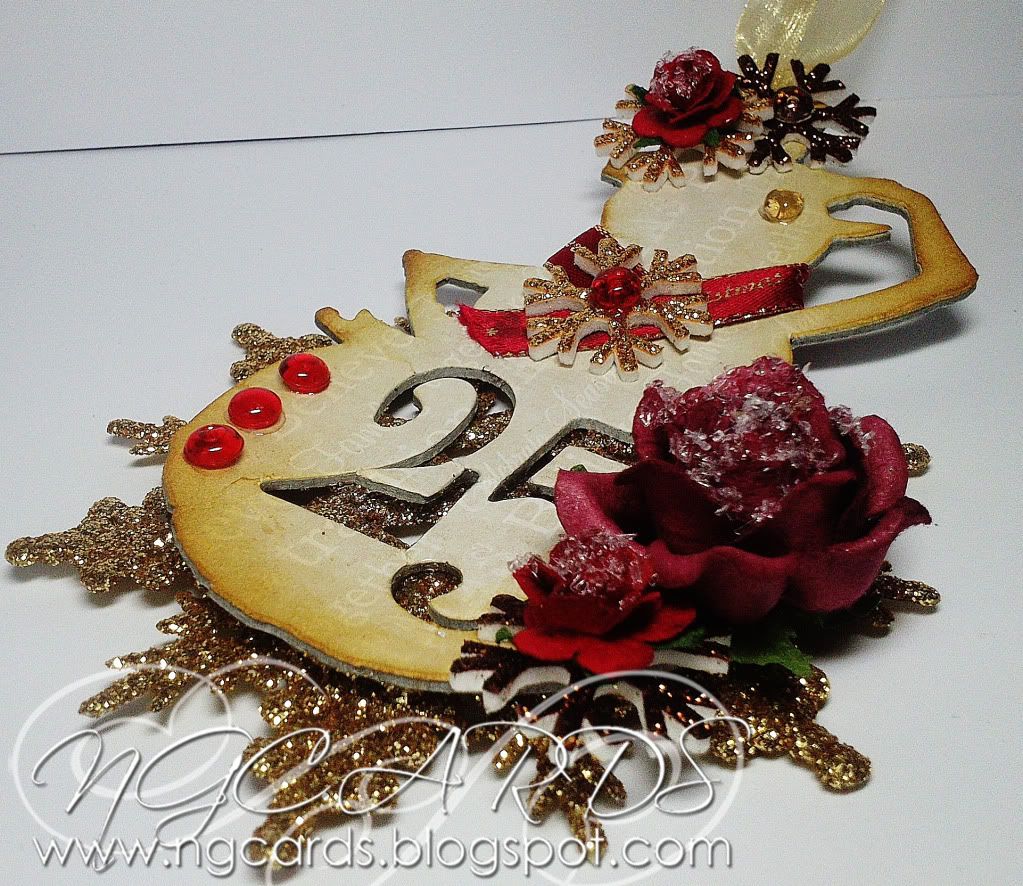 INGREDIENTS -
Tim Holtz Dies - 'Winter Wonder' & 'Movers & Shapers Mini Reindeer & 25'
Dovecraft Design Paper
Flowers from WOC
Twinklets Glitter, Ribbon, Dew Drops & Adhesive Snowflakes from my stash
Ranger Glossy Accents
INKS USED -
Distress Ink - Old Paper & Brushed Corduroy
I hope you will give this snowman tree decoration a go!
HAPPY CRAFTING!
XXX