Good Morning!
I can't believe it's November already! this year really has simply flown by and the fact I have been in my own house for just over 2 months now is also a suprise as it only feels like last week when we moved in lol However I am kind of glad that it's this time of year as I am itching for it to be the 1st of Dec so I can put my decorations up! lol Anyway today's card is for the new challenge over at
PBSC
which is
Cute Christmas!
I found this stamp in a local 2nd hand furniture shop for only £6, even though it isn't Christmas themed I managed to make it so by missing out the flowers and butterflies when inking up :)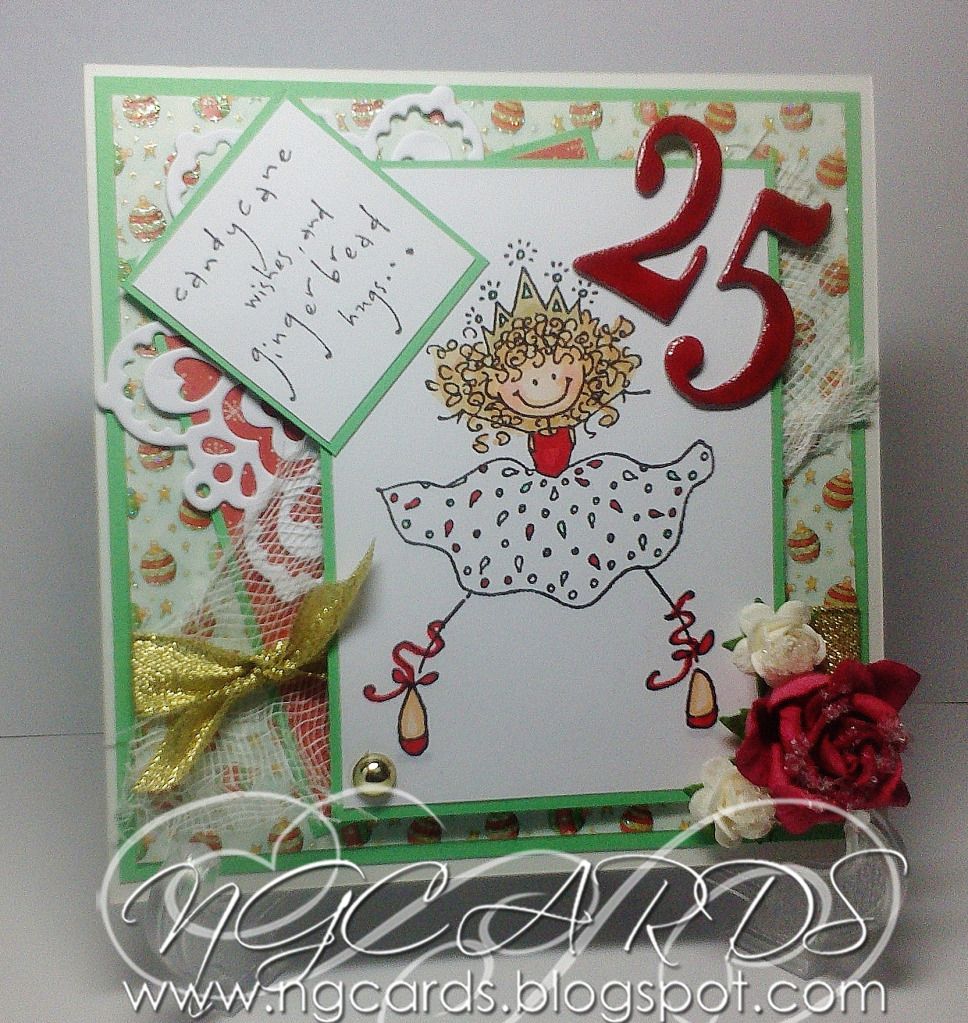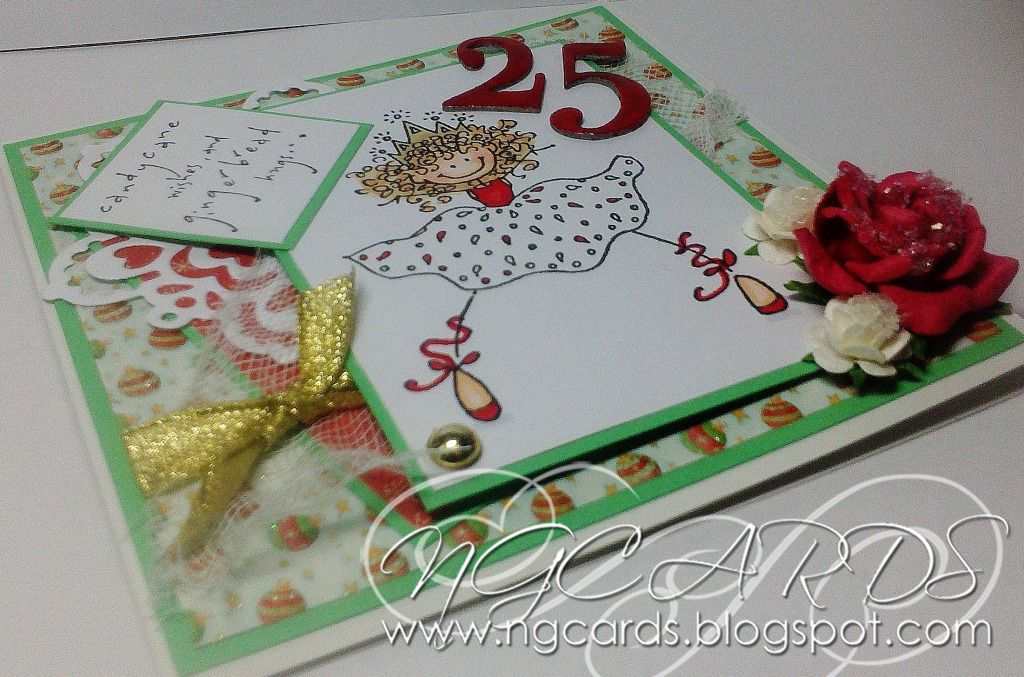 INGREDIENTS -
Penny Black Stamp & Sentiment Stamp
First Edition Papers
Tim Holtz Die 'Mini Reindeer & 25'
Flowers from WOC
Marianne's Designs Snowflake Die
Cheesecloth, Ribbon, Dew Drops, Twinklets Glitter & 3D Gloss from my stash
INKS USED -
Distress Stain - Fired Brick & Picket Fence
Distress Ink - Festive Berries
Copic Ciao Markers - C1, E00, E21, E31, E33, R20, R27, BG34 & Y28
Thanks for popping by!
HAPPY CRAFTING!
XXX