Good Morning!
Today I have a Christmas Decoration to share with you all that I have made for today's post over on the
J&C CREATIONS BLOG
. As you know this week we are showcasing the
Spellbinder's Motifs and Accents
and I decided to create a quick and easy decoration that will hang anywhere in your house!
To create the decoration cut 3 snowflakes from the die and cut a hole in the top of the centre on each using a crop - a - dile. Thread some organza ribbon through the holes joining each snowflake together and folding over at the top to create a loop. To cover the joins I glued a flower in the centre of each snowflake using 3D Gloss that I'd decorated with some Twinklets Glitter. Add a finishing touch of 3 different coloured dew drops on each snowflake.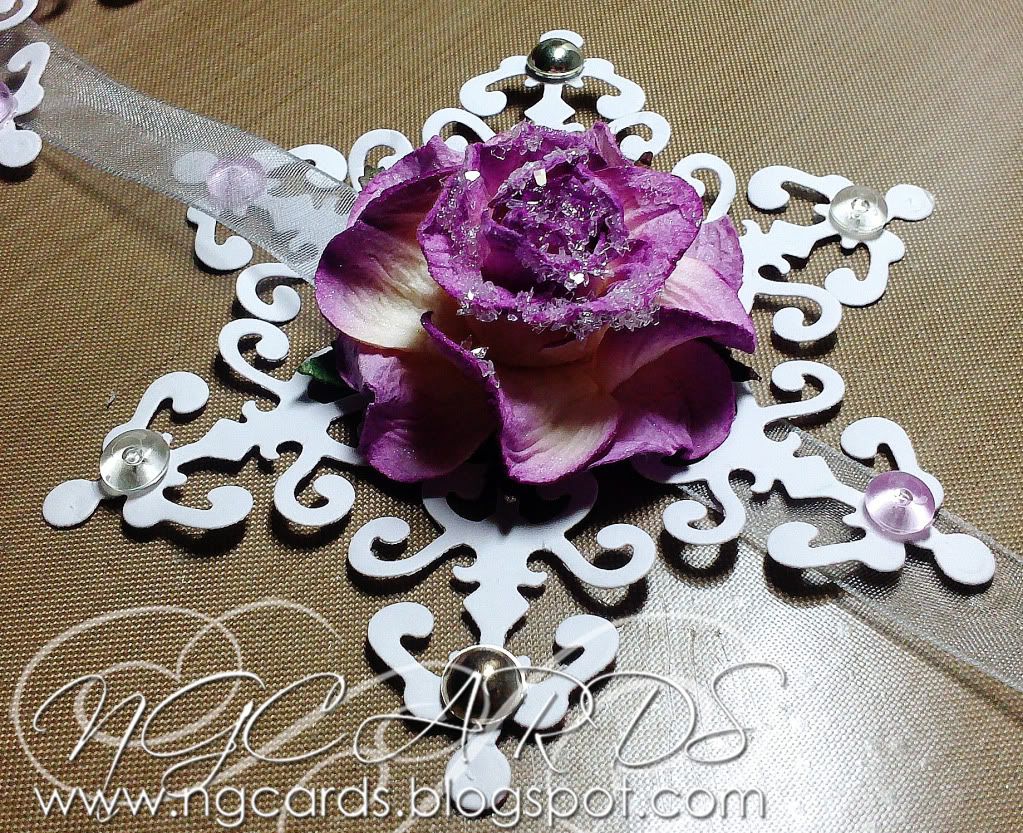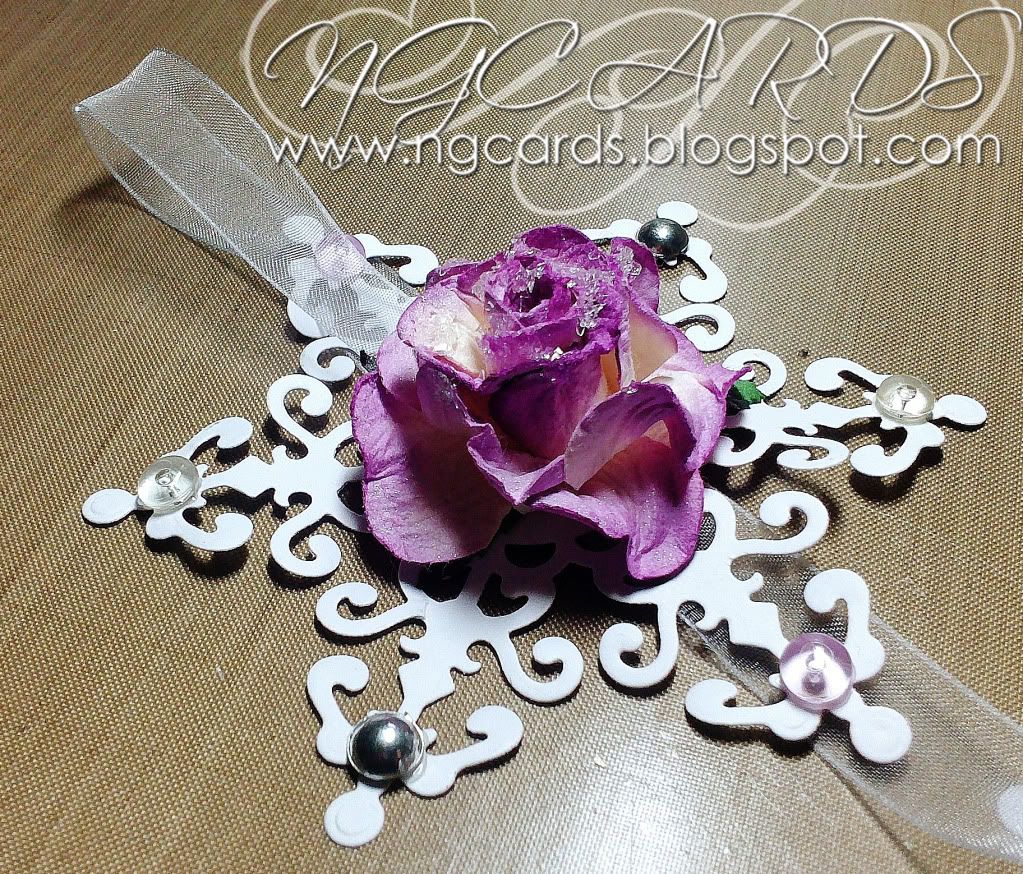 INGREDIENTS -
Spellbinder's 'Ironwork Motifs'
Roses from Wild Orchid Crafts
Grey Organza Ribbon, Dew Drops & Twinklets Glitter from my stash
Enjoy the rest of your day!
HAPPY CRAFTING!
XXX